Filters
Save 25%
Save 60%
Save 25%
Save 60%
Save 60%
Save 40%
Save 60%
Save 40%
Save 60%
Save 40%
Save 60%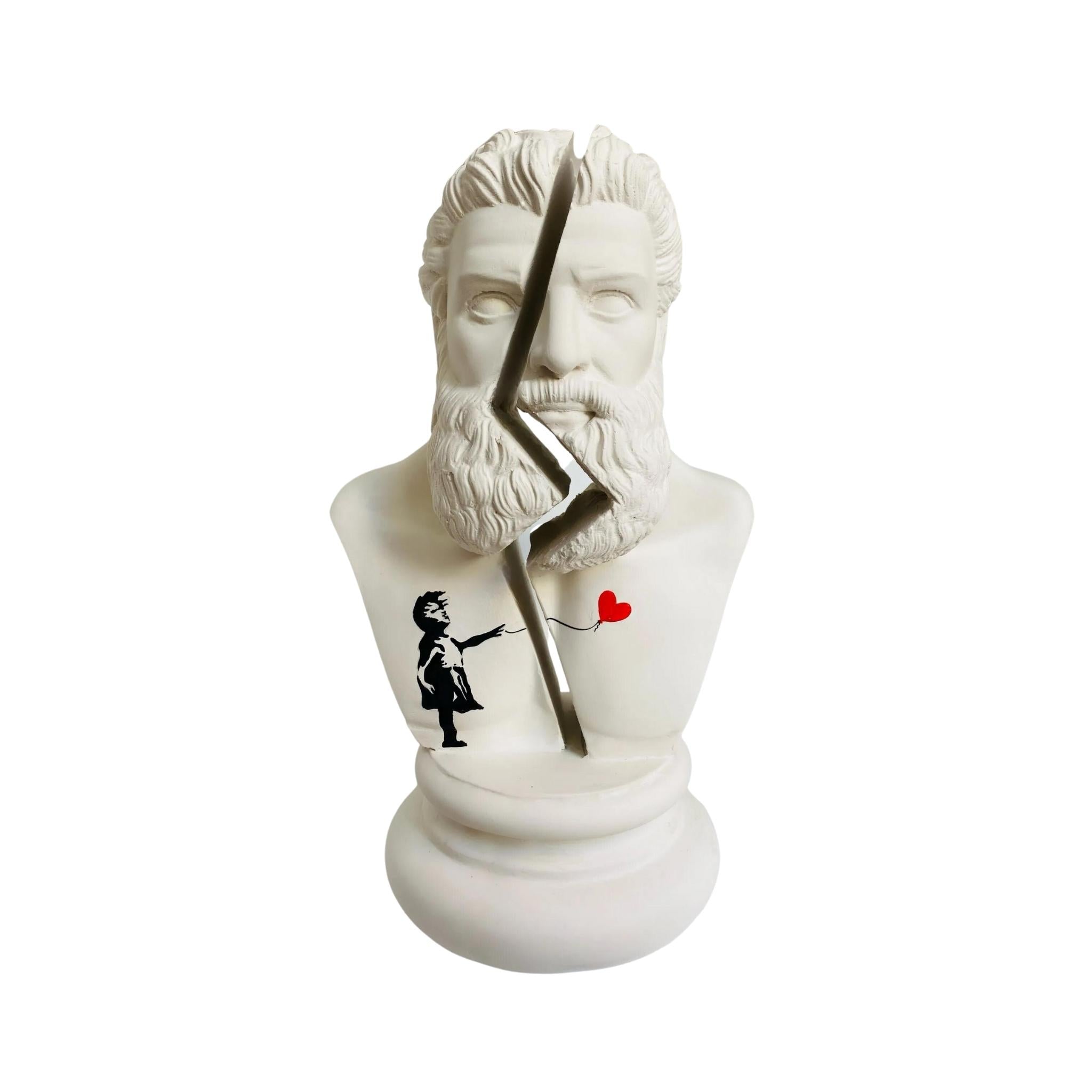 Pop Art Collection
Art isn't just about filling spaces; it's about making every space uniquely special. While
neon art
effortlessly illuminates the night and cozies up your space, pop art emerges as its dynamic counterpart, a versatile companion for the realms of both daylight and starlight aesthetics. It's an exquisite touch that adds vibrancy and character to your surroundings.
Pop art is a standout, an embodiment of color, vibrancy, and character. Whether your backdrop is a minimalist canvas or a lively tapestry, modern pop art effortlessly finds its place. It stands out, speaks out, and effortlessly transforms your space into something extraordinary. The complement of the rustic charm of
wood art
introduces a tactile dimension to your space, seamlessly intertwining with the vibrant palette of pop art for a decor symphony that resonates both day and night.
So, let's embark on a journey into the world of pop art, where every corner becomes a conversation starter. It's a fusion of urbane sophistication and unapologetic vibrancy. Let's discover how modern pop art can take your spaces from mundane to magnificent, making your home or even office truly remarkable.
Color Me Pop: A Spectrum of Pop Art Canvas
Pop Art Paintings are the quintessential expression of modernity and creativity. While one might associate them with vibrant hues and bold visuals, the truth is that they are incredibly versatile and can seamlessly integrate into minimalist, well-designed spaces. If you think that pop art only belongs in rooms with a chaotic mix of colors, think again. These paintings have the unique ability to breathe life into even the most minimalist of surroundings.
The secret lies in the power of juxtaposition. Pop art painting grabs attention without being ostentatious. Its boldness complements the subtlety of minimalist design, resulting in a perfect marriage of contrast.
Sculpting the Pop Soul: Expressing Culture in Form
Pop Art Sculptures are the embodiment of artistic rebellion. They take the bold, captivating essence of pop art and transform it into three-dimensional forms that dazzle the senses. When we think of sculptures, we might picture classical, timeless pieces; but pop art sculptures, on the other hand, usher us into a contemporary world where creativity knows no bounds.
Our
sculptures
are icons of the contemporary pop art movement. With their instantly recognizable style and enigmatic expressions, they bridge the gap between collectible art and cultural commentary. Their presence evokes both admiration and introspection.
Artistry in Stone: Pop Art's Dimensional Masterpieces
Pop art statue has the remarkable ability to transform a space from mundane to extraordinary, from dull to captivating. The bright, bold colors and abstract shapes pay homage to the iconic post-impressionist artist while reinterpreting his essence through a modern lens. They have the power to influence emotions, provoke thoughts, and enhance your living space in ways that traditional decor cannot.
By incorporating these modern pop art statues into your interior design, you embark on a journey of visual stimulation and self-discovery, turning your space into a testament to the boundless possibilities of contemporary art.
Transforming Spaces: The Dynamic World of Pop Art Collections
The decision to adorn your living space with pop art is a declaration of your appreciation for the innovative, the quirky, and the thought-provoking. It's a celebration of the vibrant energy that only pop art can deliver. These pieces aren't mere decorations; they are vessels of emotion, carriers of storytelling, and gateways to conversation. In a world inundated with routine, pop art offers a refreshing break from the norm. It's a statement, an assertion of your personality, and a visual adventure that invites you to explore, imagine, and be inspired.
Pop art is beautiful because it is easily accessible; it democratizes creative expression. It reminds us that art, in all its forms, is an essential aspect of our everyday lives and extends an invitation to everyone to join in the creative dialogue.
Allow Artchi to accompany you on your creative exploration voyage, and together we'll turn your area into a place of unlimited possibilities, creativity, and discussion.