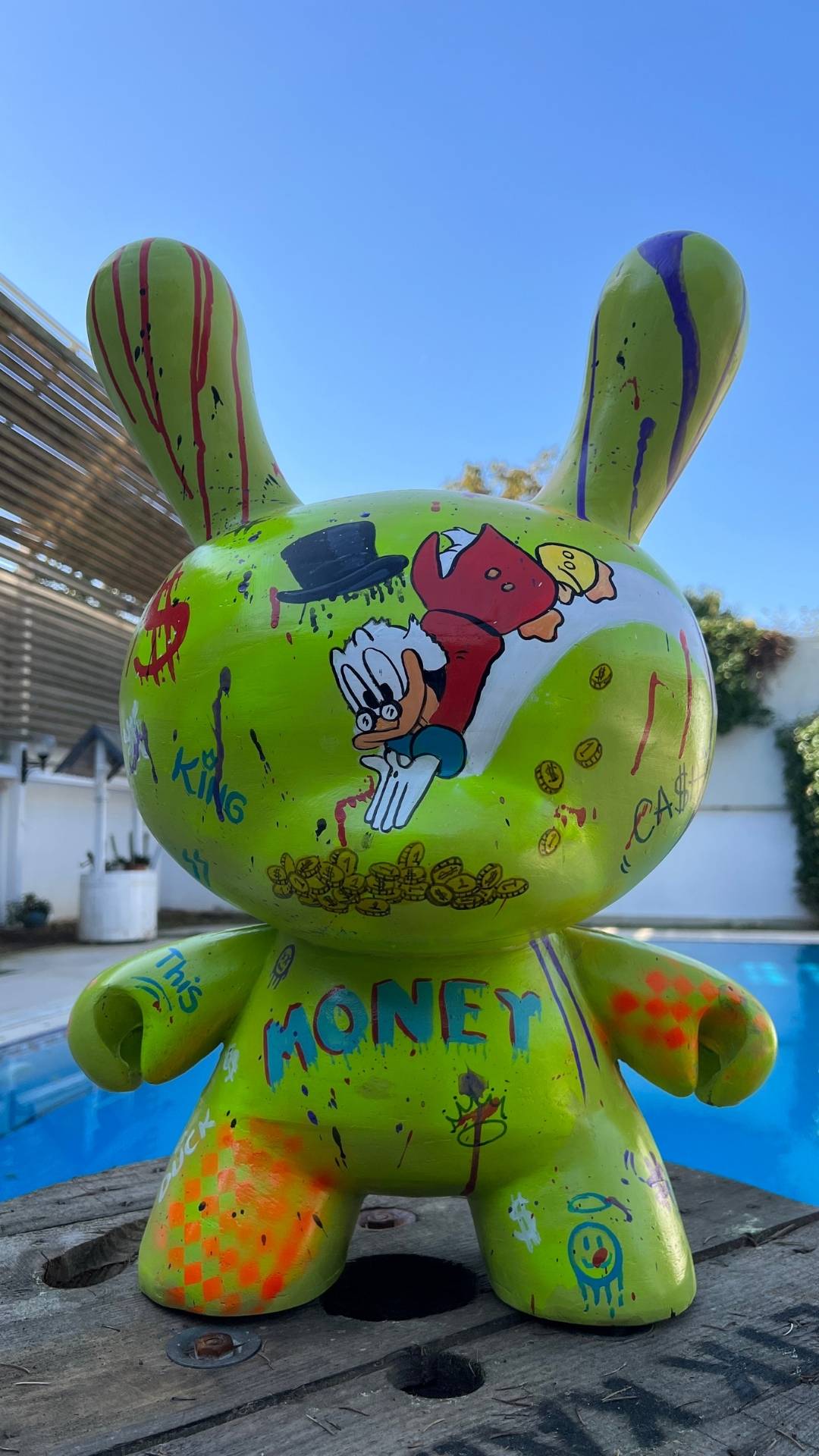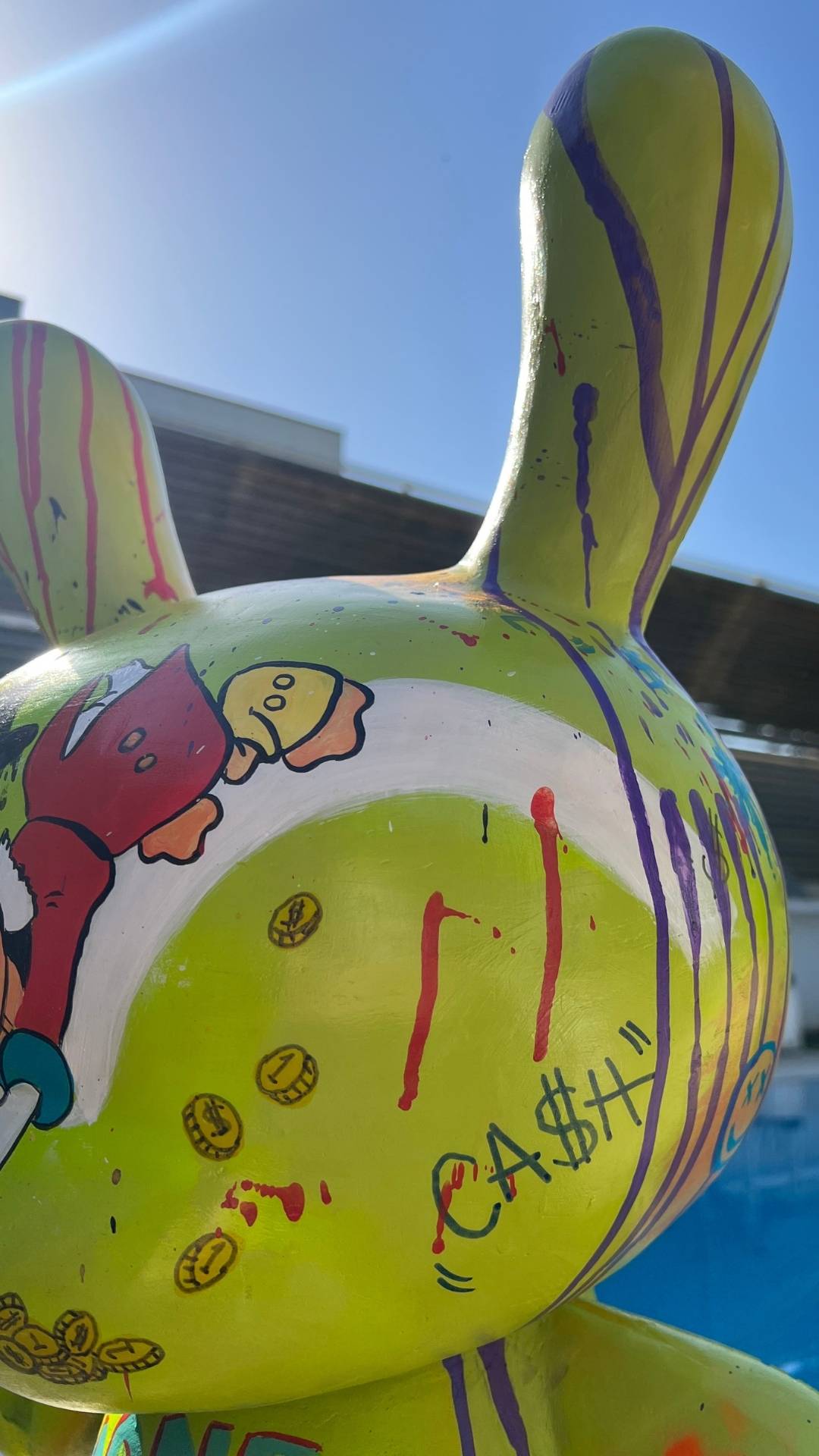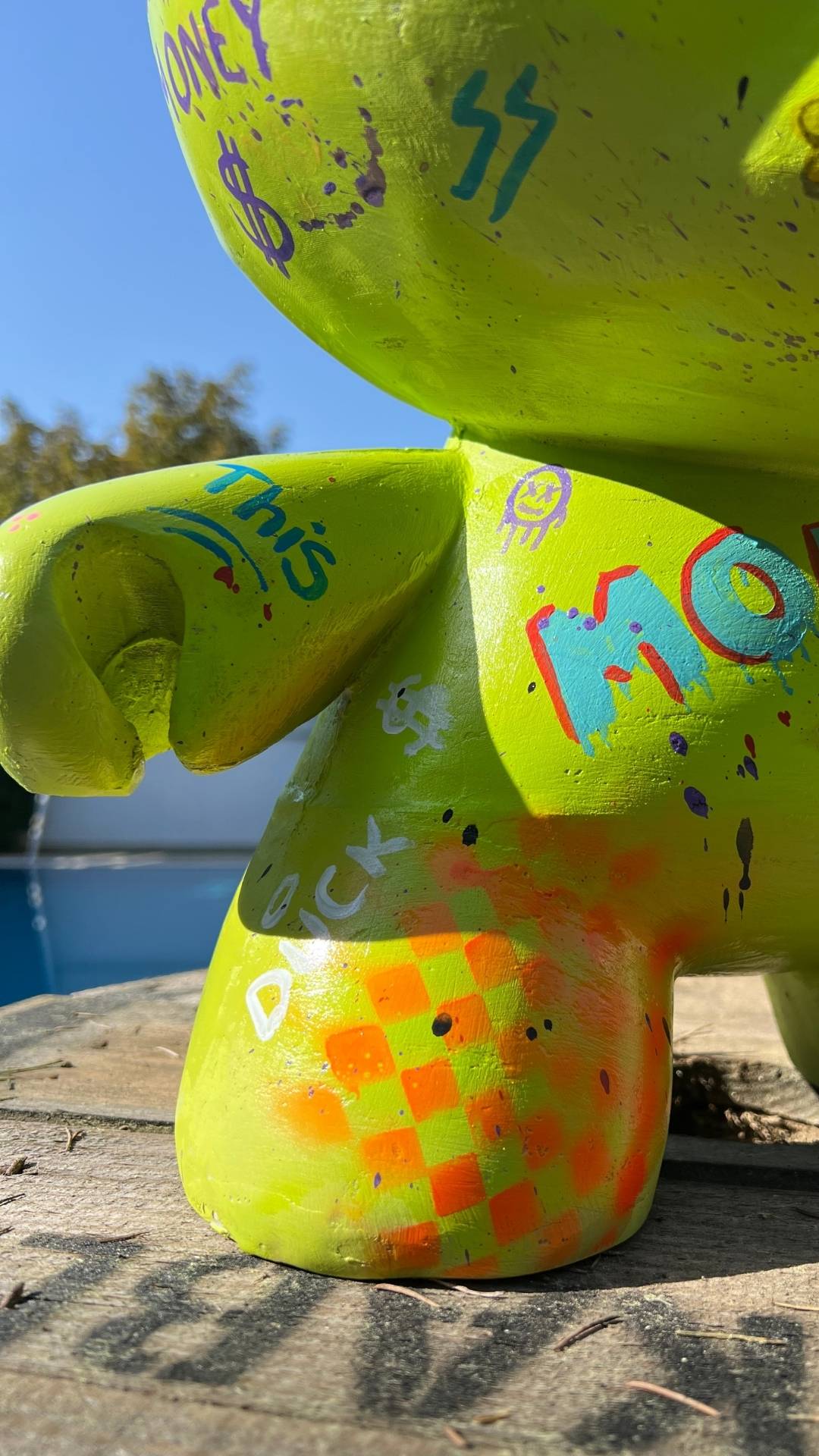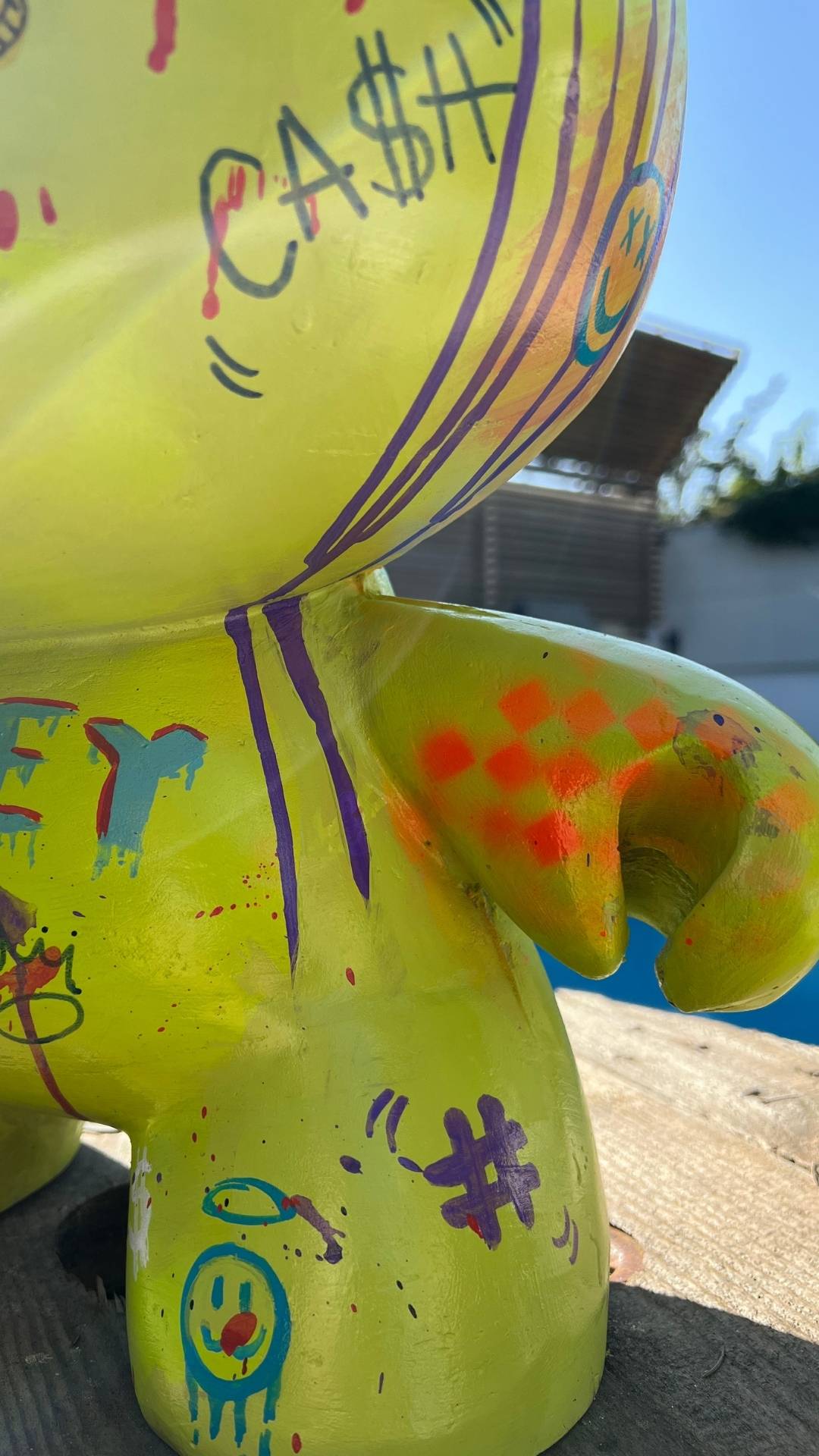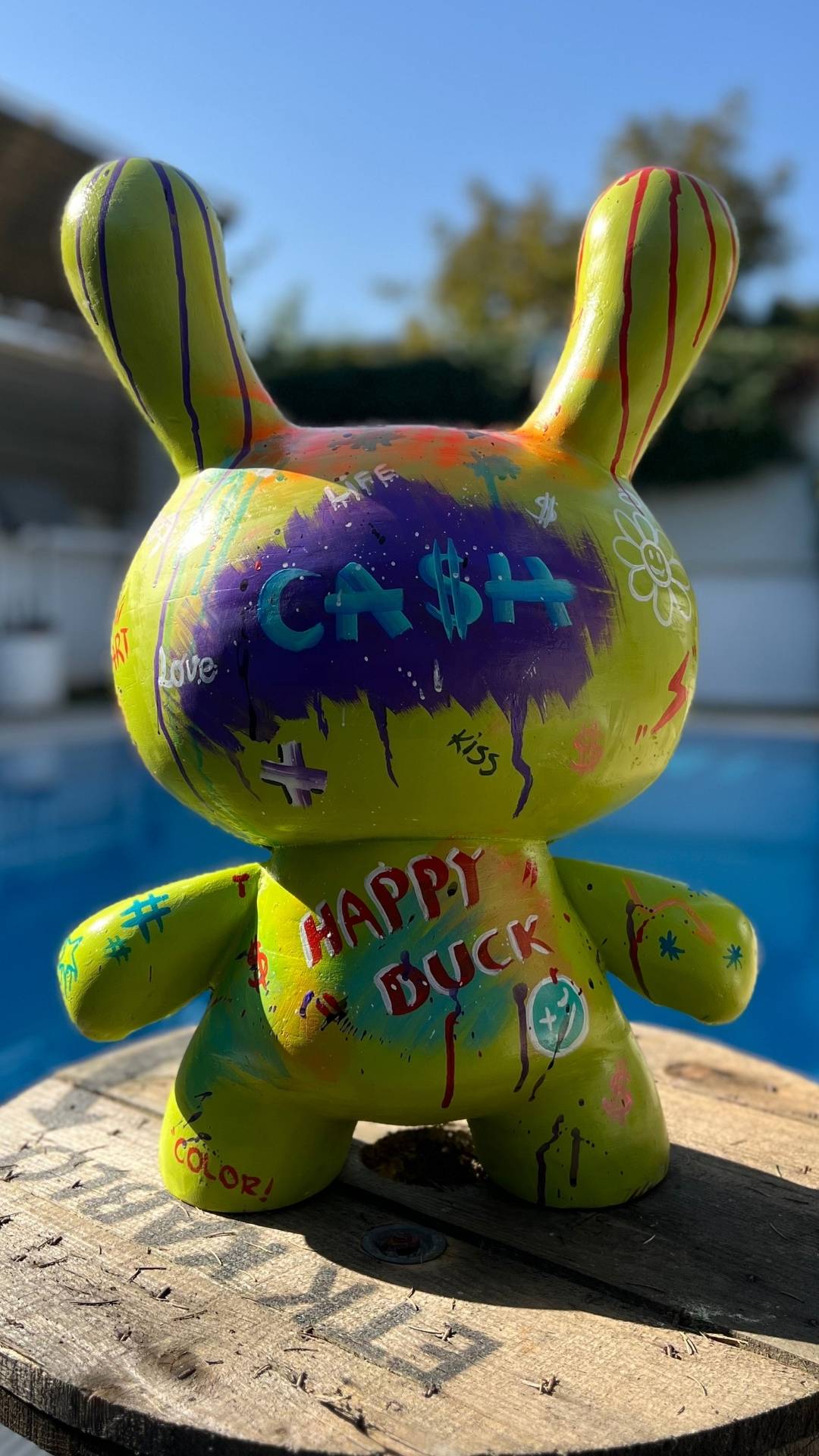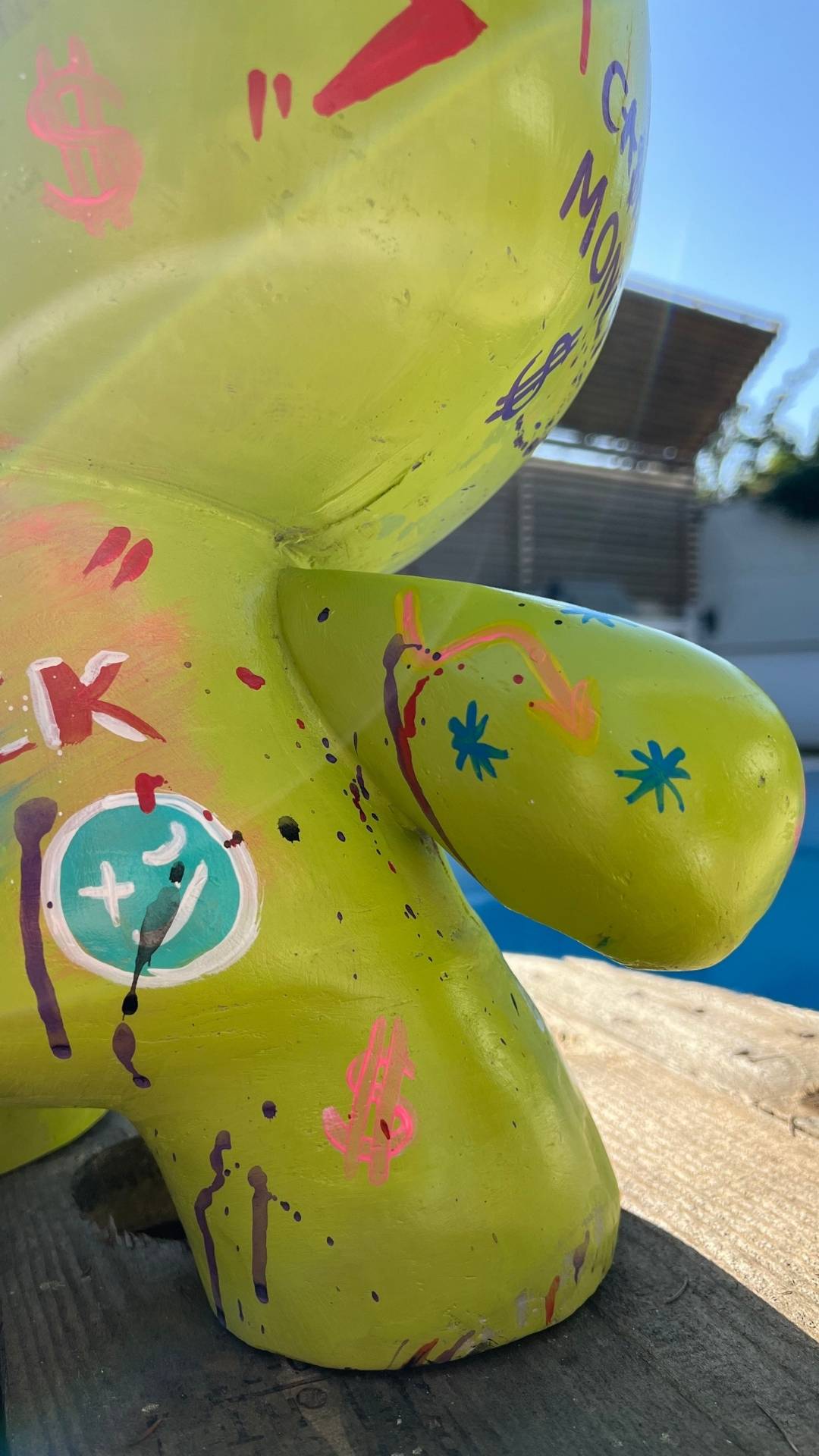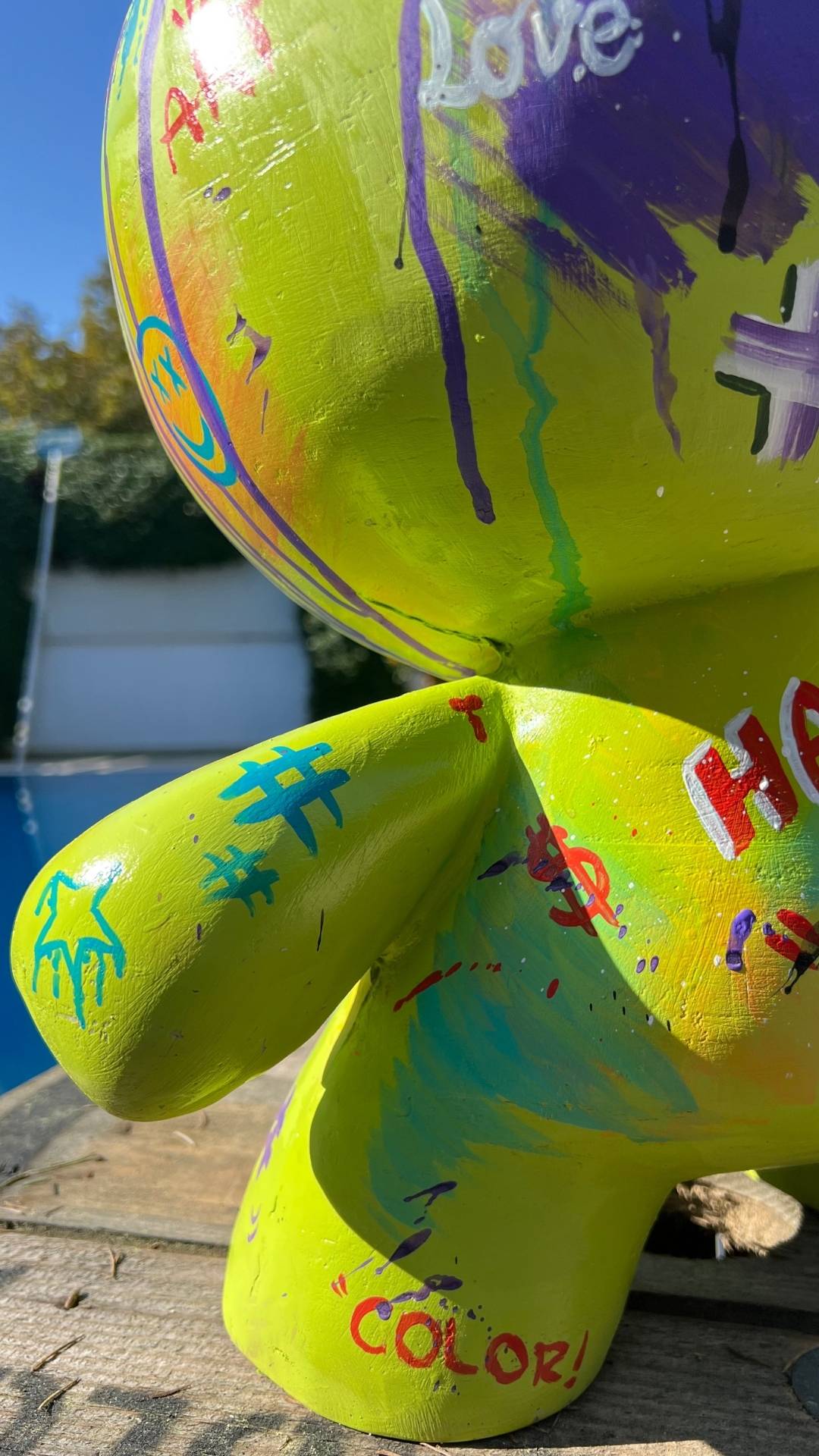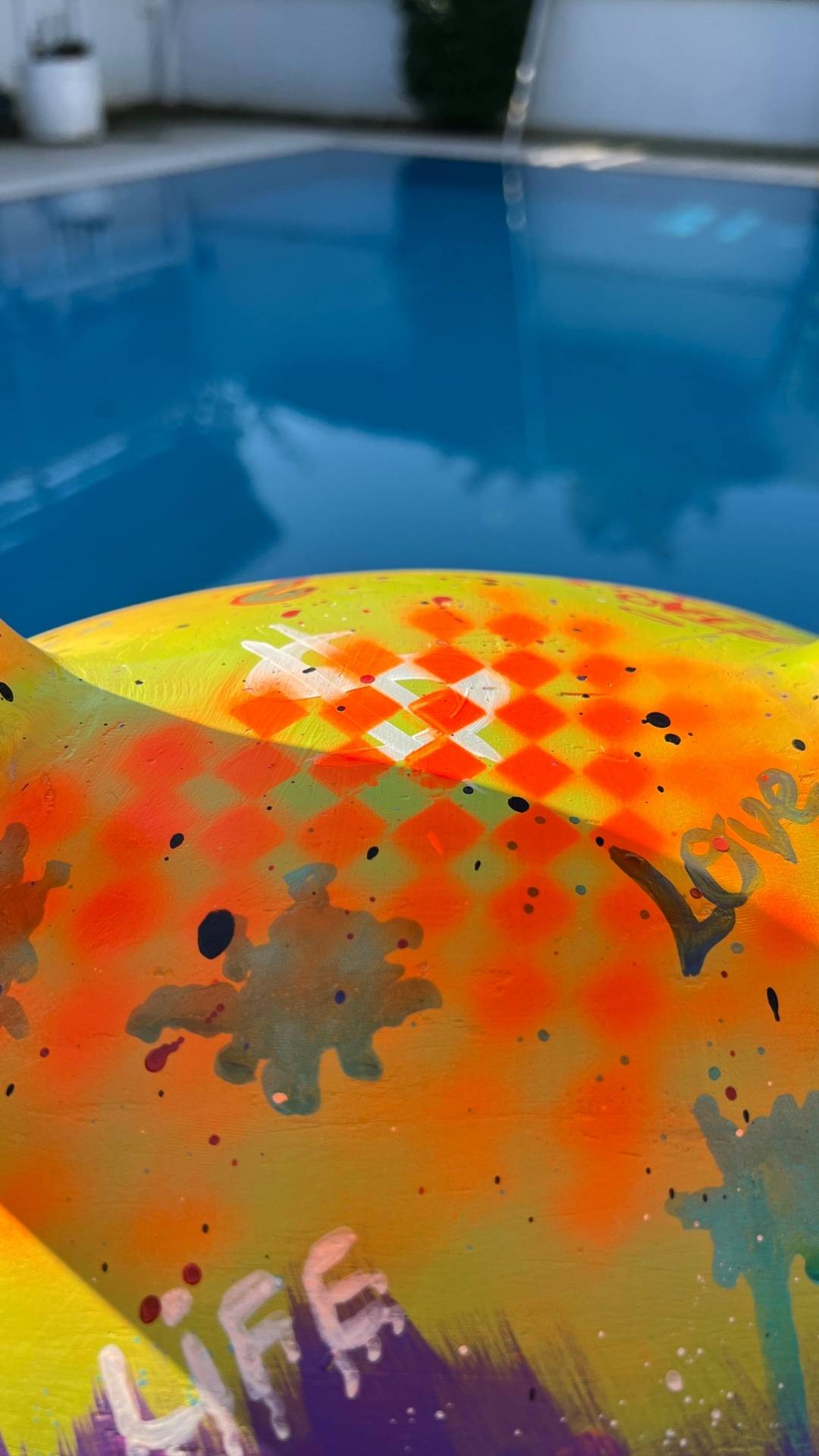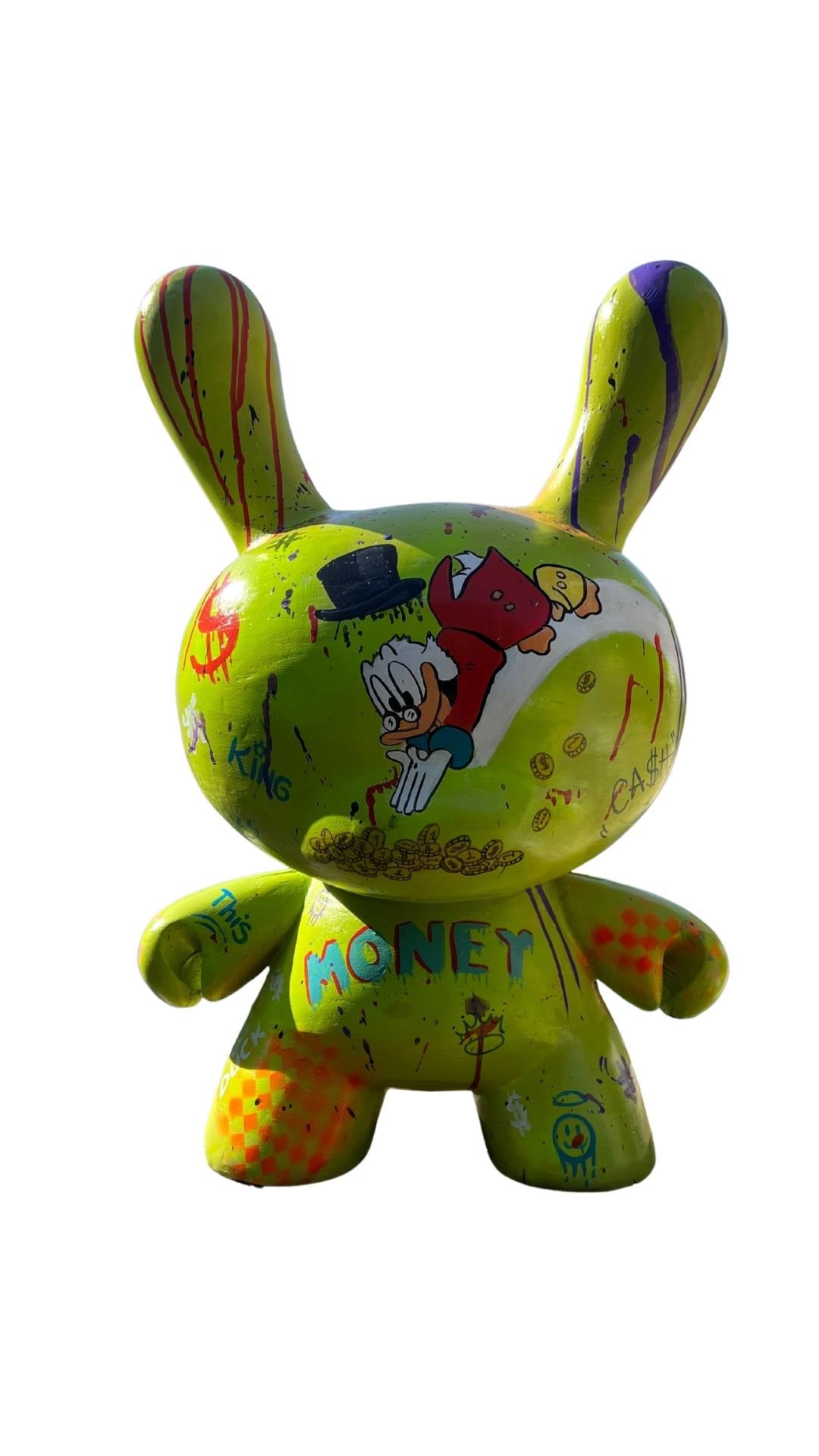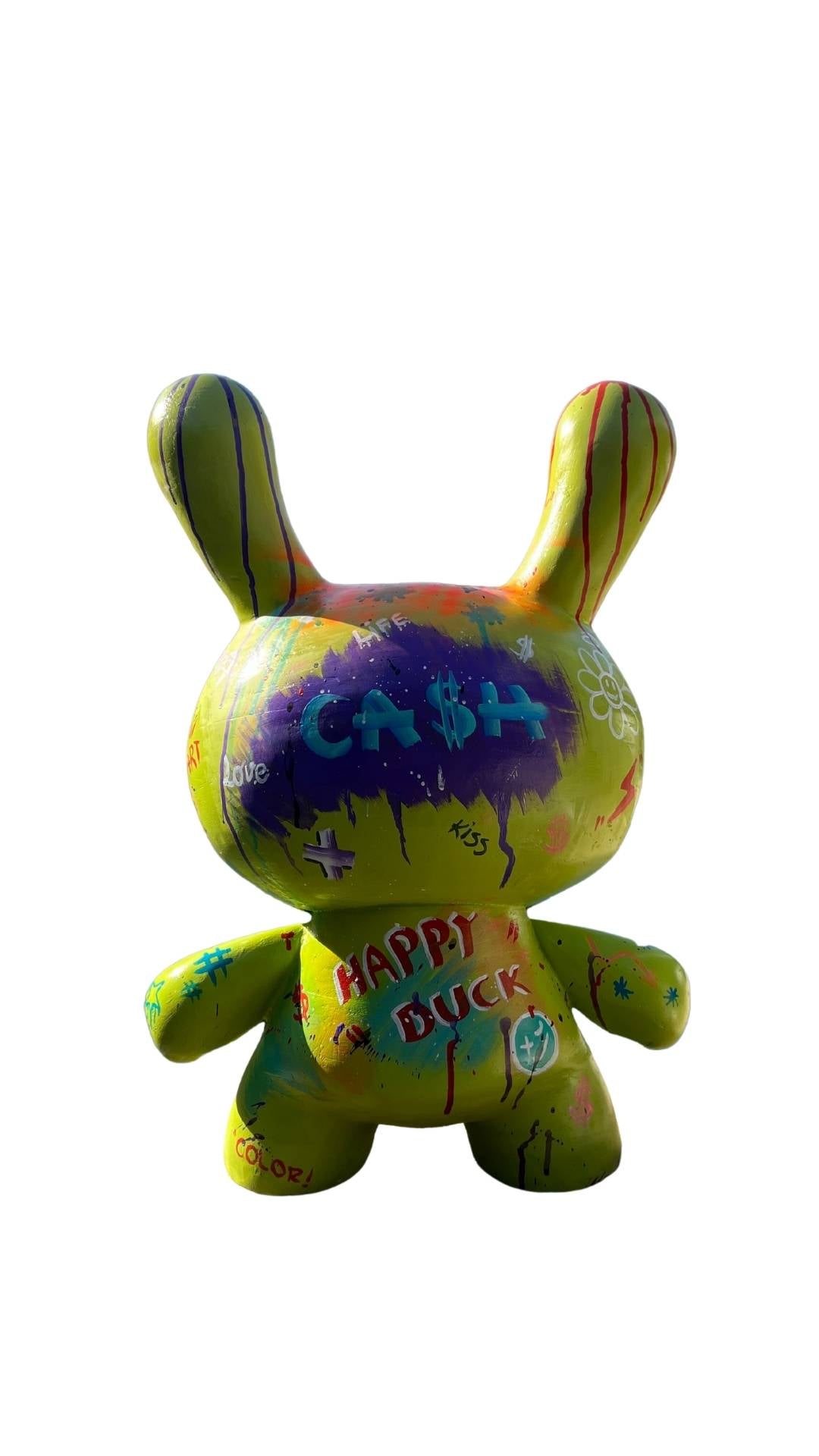 Duffy's Pop Art Play by Artchi & Unique
---
Introducing Artchi's Custom Designed Sculpture: A Quirky Pop Art Ode to Duffy Duck!

Prepare to embark on a whimsical journey through the world of artistry with Artchi's Custom Designed Sculpture. This exceptional piece of Pop Art pays homage to the beloved Duffy Duck character while drawing inspiration from the playful aesthetics of Kidrobot. It's a delightful and unique masterpiece that will undoubtedly become the focal point of any space, reflecting your distinct style and love for the whimsical.

Uniquely Yours: At Artchi, we believe that art should be as unique as the individuals who appreciate it. Our Custom Designed Sculpture is meticulously crafted to ensure that each piece is a one-of-a-kind work of art. Celebrate your individuality and your fondness for the iconic Duffy Duck with this extraordinary creation.

Kidrobot Inspired, Duffy Delight: Drawing inspiration from the creative world of Kidrobot, our sculpture showcases the mischievous charm of Duffy Duck. It's a harmonious blend of artistic influences that captures the spirit of Pop Art while honoring the enduring appeal of this beloved character.

A Splash of Color and Grandeur: Crafted from durable fiberglass polyester and adorned with a captivating array of 10 different colors, this sculpture is a visual masterpiece. Its large size commands attention and adds a touch of playfulness to any environment. Immerse yourself in the vibrant world of Pop Art with Artchi's Custom Designed Sculpture and let it be a testament to your love for all things bold, unique, and whimsical.

Artchi's Custom Designed Sculpture is more than just an artwork; it's a celebration of your individuality and a delightful tribute to the charm of Duffy Duck. Embrace the fusion of Kidrobot inspiration and the timeless allure of this lovable character by bringing this exceptional sculpture into your world today. Elevate your space and ignite your creativity with Artchi's unique masterpiece.
Certificate Included
Please give us 2-4 days to prepare for Duffy's Pop Art Play by Artchi & Unique.
Shipping takes 2-5 days for Duffy's Pop Art Play by Artchi & Unique.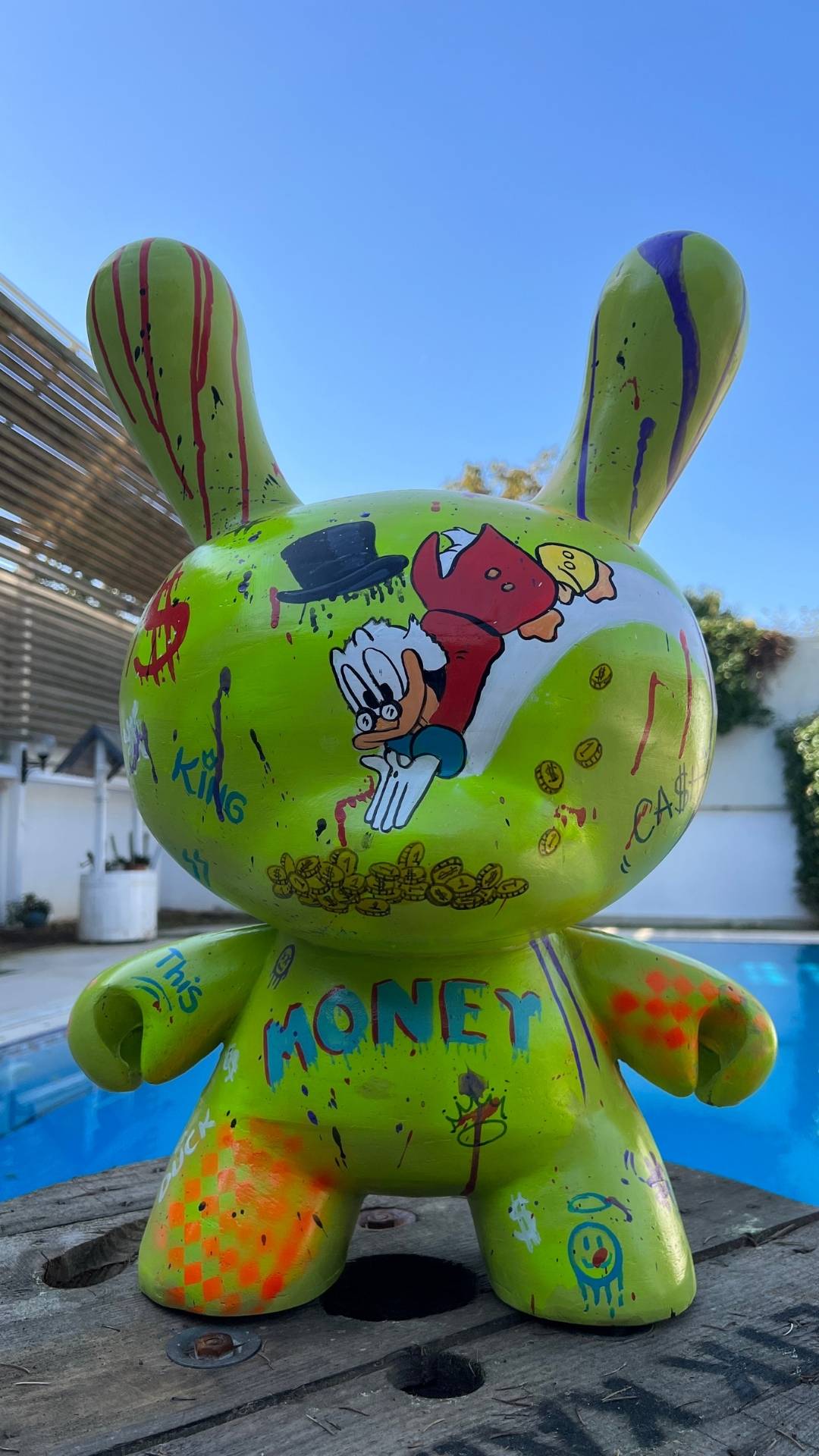 This product has no reviews yet.