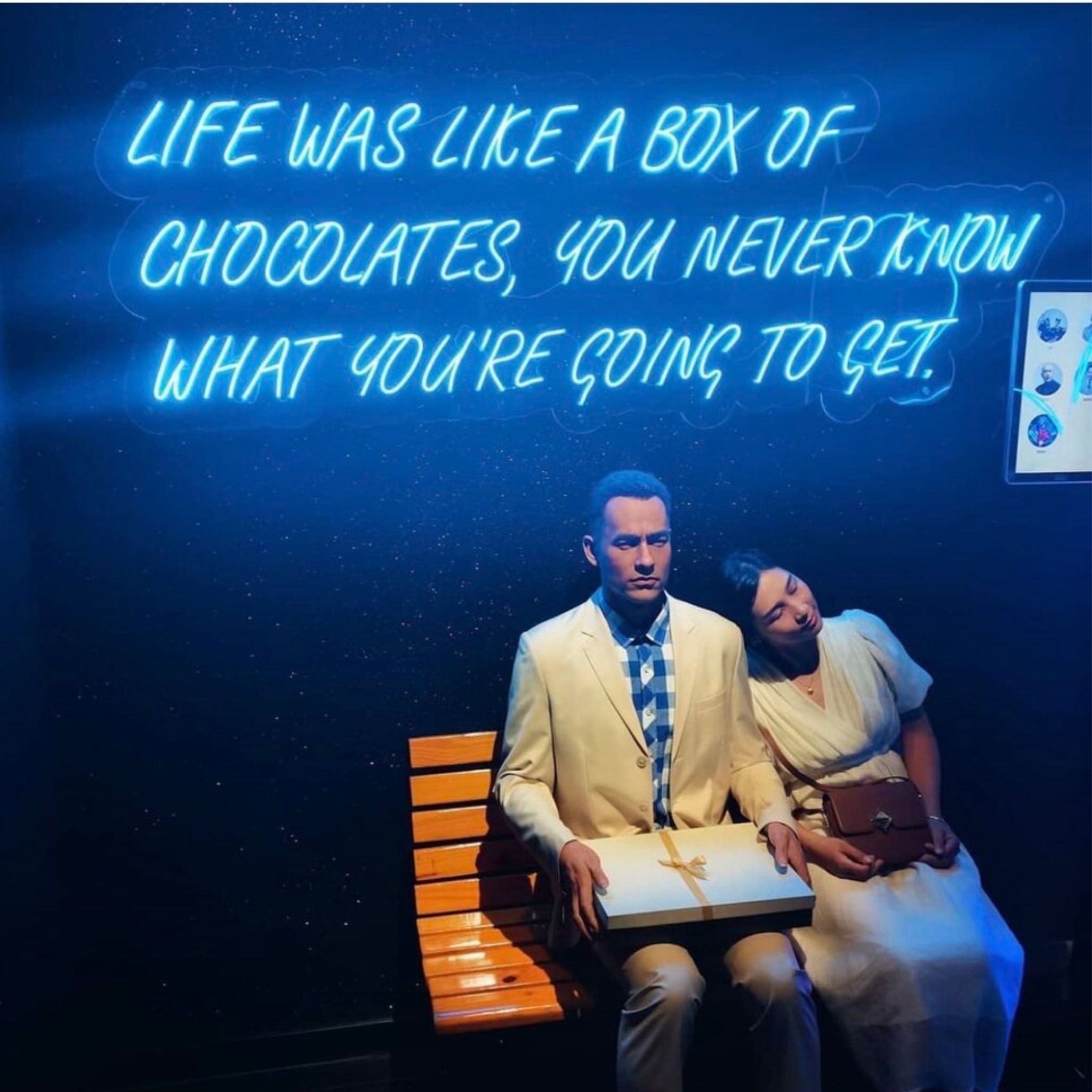 Neon Delights: Life's Chocolates Neon Sign
---
This is an enchanting neon sign creation that illuminates the timeless wisdom of the famous quote, "Life is a box of chocolates, you never know what you're going to get."
The Neon Delights artwork captures the essence of life's unpredictable nature through its captivating neon writing. The glowing neon letters gracefully spell out the iconic quote, bringing it to life with a mesmerizing radiance. The choice of neon as the medium adds a contemporary twist to the profound message, juxtaposing the traditional with the modern.
Like a box of chocolates, this neon masterpiece embodies the anticipation and excitement that each day brings. Its presence serves as a gentle reminder to embrace life's surprises, cherishing both the sweet and unexpected moments that come our way.
The warm glow of the neon light evokes a sense of comfort and nostalgia, creating a captivating ambiance wherever it is displayed. Whether in a living room, study, or creative space, the Neon Delights artwork adds a touch of whimsy and contemplation, becoming a focal point that sparks conversation and reflection.
Let the luminous words serve as a daily affirmation, inspiring you to embrace the unknown, find joy in the journey, and savor every moment. With the Neon Delights: Life's Chocolates, bask in the glow of life's infinite possibilities and discover the sweetness that lies within each experience.
Please give us 7-15 days to prepare for Neon Delights: Life's Chocolates Neon Sign.
Shipping takes 2-5 days for Neon Delights: Life's Chocolates Neon Sign.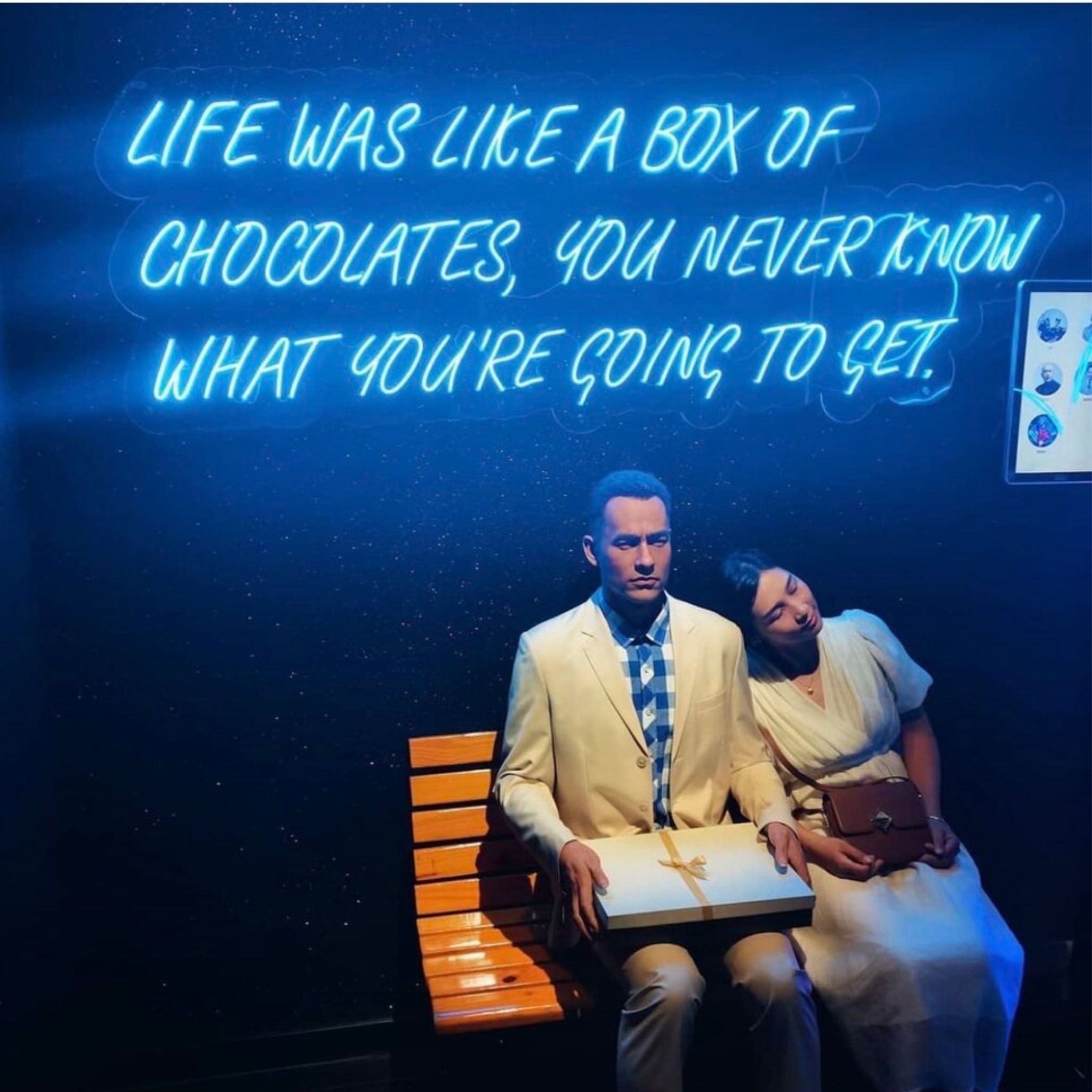 This product has no reviews yet.